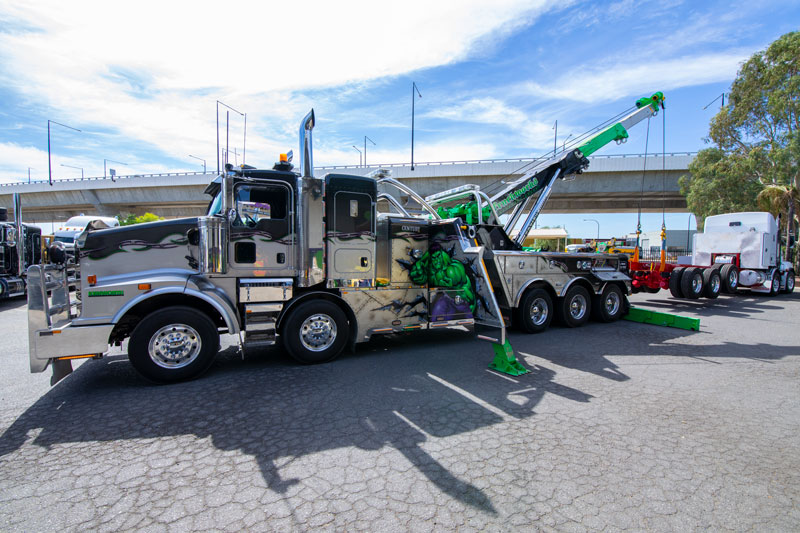 Towing
Our towing team offers a first-class service to heavy vehicle drivers throughout the Adelaide area and beyond.
We have the right recovery equipment to help out vehicles of practically any size, from our 35-tonne capable Century 7035 recovery unit to our staggering Peterbilt Rotator, able to turn a complete 360 degrees and lift vehicles of up to 75 tonnes.
If you're ever caught shy of your destination, think of Truckworks and give us a call!
contact us!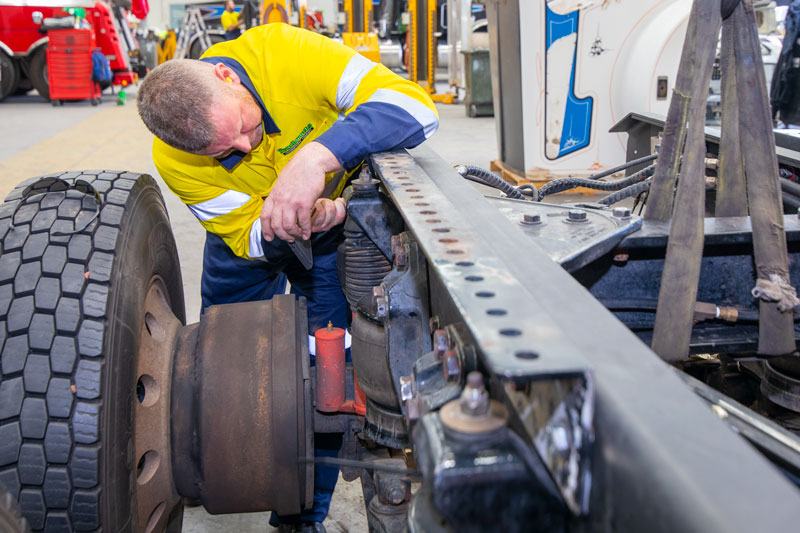 Crash Repairs
Our unique facility is fitted with the very best of equipment, including the Swedish-made JOSAM collision repair system, a world leader in heavy vehicle chassis straightening and alignment, ensuring fast, efficient and accurate repairs to all makes and models of truck and trailers.
For serious accident damaged vehicles, our qualified technician is able to inspect the vehicle thoroughly with our Portalift, a one-man operation system that can provide for unrestricted underbody access, letting us turn repairs around more quickly.
contact us!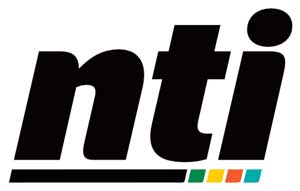 Premium Repairer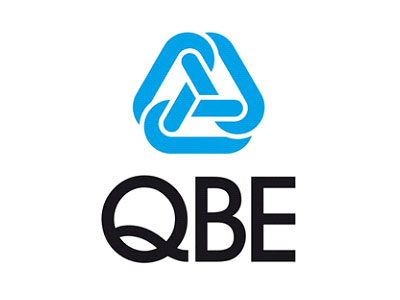 Recommended Repairer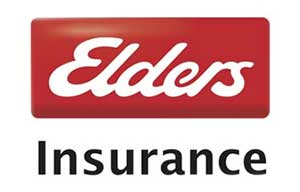 Recommended Repairer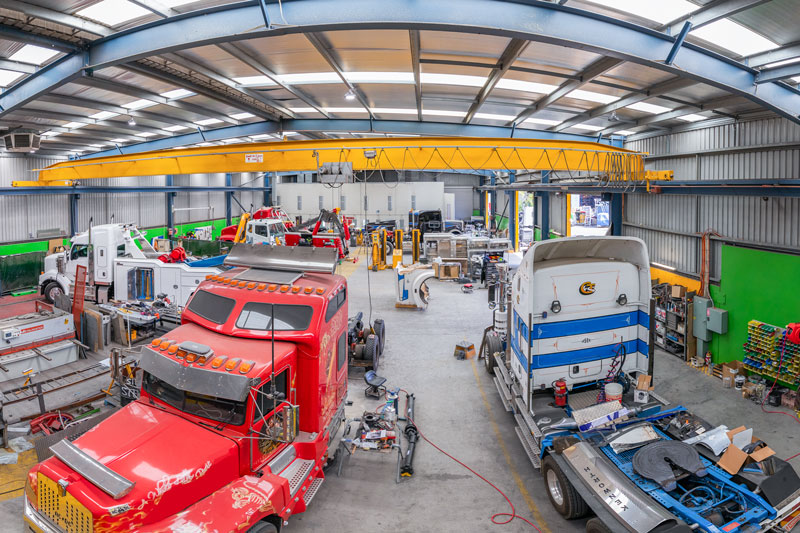 Restorations
If your vehicle's seen better days, bring it to us at Truckworks for a new lease of life.
We have the tools to conduct rust removal work, smooth out dents and bumps and more. After this our dedicated paint and refinishing team gets your vehicle looking better than new with a new coat of paint or custom paint job.
Talk to our staff about your vehicle's needs today!
contact us!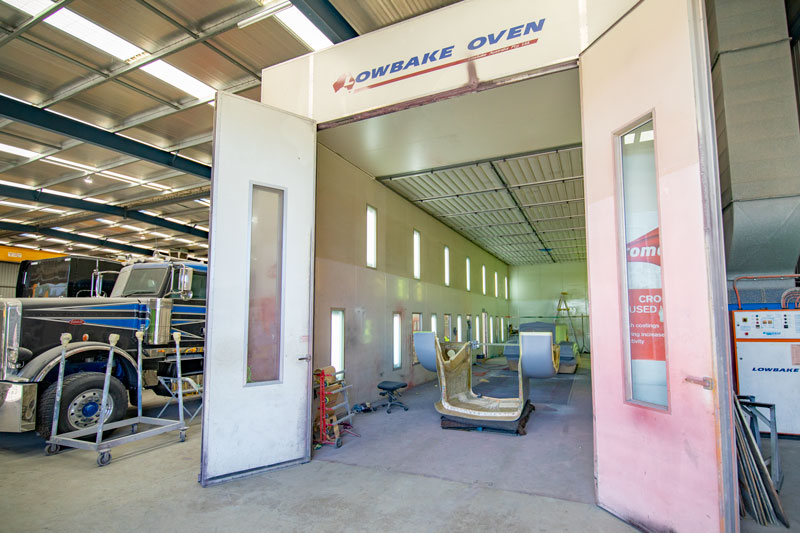 Custom Paint Work
Our facility is equipped with two Lowbake painting ovens, one 12m and one 19m. This allows us to conduct spray painting and refinishing work of any size in a completely climate controlled environment. This minimises dust and other airborne particles, ensuring a smooth, even coat.
For all our painting projects we use the same premium PPG paints that we use on our own vehicles.
contact us!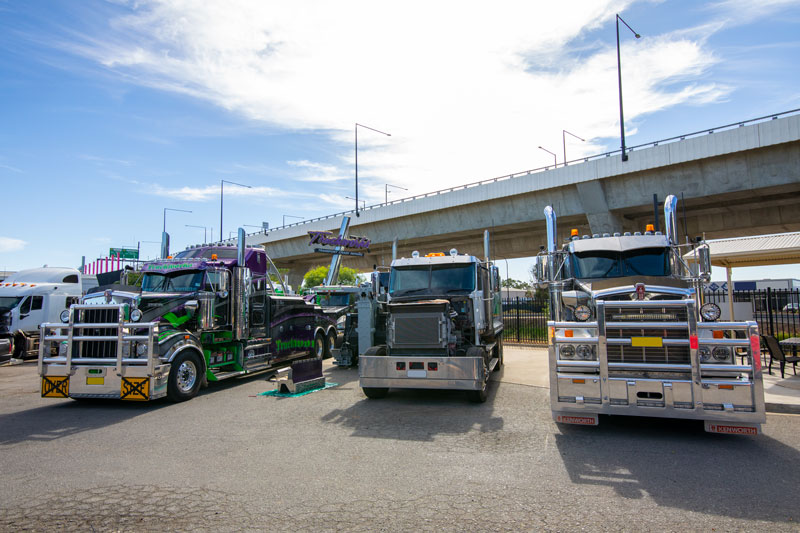 Tow Truck Sales
At Truckworks we stock a variety of tow trucks for sale, for all manner of applications.
We import quality Peterbilt trucks from America, and use some of the industry's most trusted brands in modifications to create reliable tough vehicles you can depend on. Our vehicles are customised and engineered for Australian conditions and completely ADR compliant.
We also provide and fit quality heavy towing equipment for vehicles provided by Miller and NRC among other brands.
contact us!