Truckworks' business partners Lyndon and Sharon Reynolds have operated their business out of our convenient Wingfield location since 2000.
Prior to Truckworks, Lyndon and Sharon operated Reynolds Bodytech in Tasmania, working on trucks in the logging industry before moving into a crash shop and tow trucks for heavy vehicles. Noticing a gap in the Adelaide market for the same services, Lyndon relocated to Adelaide.
Today Lyndon continues to build on a great reputation across South Australia and throughout the mainland for nearly two decades. Our team repairs trucks of all sizes, operates a vehicle recovery service for stranded truck drivers throughout the Adelaide area, and offers a range of heavy vehicles for sale.
Our repair team takes complete responsibility for their work – we offer customers the "Real Deal", with the best facilities, tradesmen and equipment for the job.
Truckworks are Gold Sponsors of the South Australian Road Transport Association (SARTA), representing the peak road transport body in our state.
Our team at Truckworks are proud of our work and equipment. We invite you to call in and see us next time you're in town, and see for yourself what getting your repairs done at Truckworks means.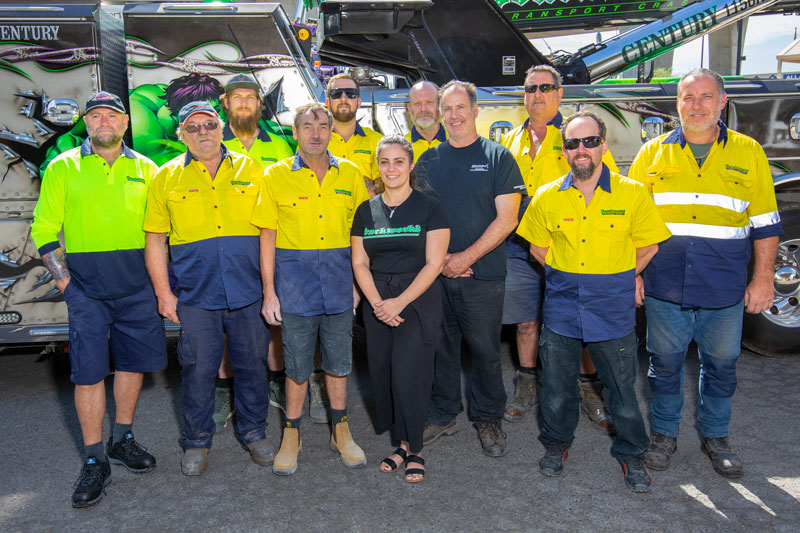 THE TRUCKWORKS GUARANTEE
Prompt and professional 24/7 towing and recovery service
Accident scene reports and photos upon request
Claims handling assistance
Repair Time Guarantee (conditions apply)
Regular progress updates during the repair process
Open workshop policy after checking in at reception
Obligation-free appraisals on all repairs and paint projects
Comprehensive detailing of vehicles on completion of repairs
Follow up call to ensure satisfaction with our work